Homeschooling In Indiana
An Indiana statute allowing homeschooling in Indiana states: A child may attend "some other school which is taught in the English language."
Indiana is one of the easiest states to homeschool in...because there are very few regulations.
Important Indiana Laws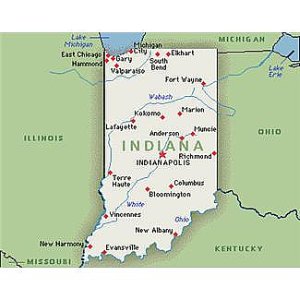 Parents must keep attendance records.
"solely to verify the enrollment and attendance of the particular child upon request of the state superintendent … or the superintendent of the school corporation in which the private school is located."
Home schools do not have any mandatory subjects.

Although the child must be "provided with instruction equivalent to that given in public schools", the State Board of Education is not given the authority to define "equivalent instruction" nor to approve.
The operation of home schools is allowed according to the Indiana Appellate Court. Essentially, the Court said a school at home is a private school.
Parents have the constitutional right to educate their children in a home environment. according to a federal district court.
You must teach in English.
Parents need to give the state superintendent of schools (if they request it) the number of children by grade level that you are teaching.
State Requirements
Attendance Ages:7 and 18, or upon graduation.
Required Days: 180 days... the number of days public schools are in session in the school corporation in which the child is enrolled in Indiana.
Required Subjects: No requirement...any curriculum is legal.
Teacher Qualifications: None.
Standardized Tests: Not required
High School Graduation Requirments
Indiana State Board of Education credit requirements for earning a high school diploma. Homeschooling in Indiana students will have the option of earning four diploma types:
General
Core 40
Core 40 with Academic Honors
Core 40 with Technical Honors
General
8 credits language arts
4 credits mathematics
4 credits science
4 credits social studies
1 credit physical education
1 credit health/safety education
1-6 credits elective credits
2 credits in 'other' subject areas (foreign languages, arts, computers or career area).
What is a Credit?
A "credit" means satisfactory completion of a course that meets the following requirements:
The course includes:
a minimum 250 minutes of instruction per week for 1 semester for a school operating on a traditional schedule;
85 minutes of instruction per class period, exclusive of passing time, for a school operating on a block schedule; or
70 minutes of instruction per class period, exclusive of passing time, for a school operating on a trimester schedule.
Core 40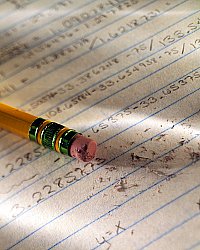 Students who hope to get an Academic Honors Diploma will need the following credits:
8 credits language arts

8 credits mathematics

Algebra 1
Algebra II
Geometry
one upper-level course

6 credits science

must include 2 credits each from Biology I, Chemistry I, Physics I or Integrated Chemistry. 2 additional credits of biology, chemistry, physics, earth and space science, or an equally challenging program.

6 credits social studies

credits must include U.S. History and Government and other courses in Economics, Geography, and/or World History

1 credit physical education
2 credits health/safety education
6-8 credits foreign language
credits art
9 approved elective credits
What if I can not meet Core 40 requirements?
All students must meet Core 40 requirements, but a student who does not complete the Core 40 course and credit requirements and does not pass the graduation exam may be eligible to graduate if the student:
Retakes the graduation examination in each subject area not passed.
Completes remediation opportunities ....
Maintains a school attendance rate of at least ninety-five percent (95%) with excused absences not counting against the student's attendance.
Maintains at least a "C" average or the equivalent in the courses comprising the credits specifically required for graduation by rule of the board.
Otherwise satisfies all state and local graduation requirements.

Important Note: State Graduation requirements are not necessarily the best guideline for homeschoolers to use. They have been included here as a guideline for what a typical public school student would need to complete in order to graduate.

A more important guideline may be the College Entrance requirements for where your student would like to attend college. While colleges have differing requirements, there are many colleges that publish requirements for homeschool graduates.

For more information on homeschooling in Indiana go to Home School Legal Defense Association.





Return from Homeschooling in Indiana to Homeschooling Laws

Return from Homeschooling in Indiana to Pros and Cons of Homeschooling