Homeschool High School
With Confidence

You can homeschool high school with confidence!
Although homeschooling high school may seem overwhelming YOU CAN DO IT!
With four teens and all four in high school...I know the difficulties, yet with a little research you can make high school homeschooling a great success!
I have many tips and resources to help you get started and stay on track for all those high school years!!
In the spring of 2007, about 1.5 million, or 2.9% of all school-age children, were homeschooled in the United States, an increase from both 1999 and 2003.
Current estimates place the number of home-schooling families somewhere around 500,000, meaning that parents are home schooling at least two million children.
Surveys indicate that up to thirty percent of those students are teens.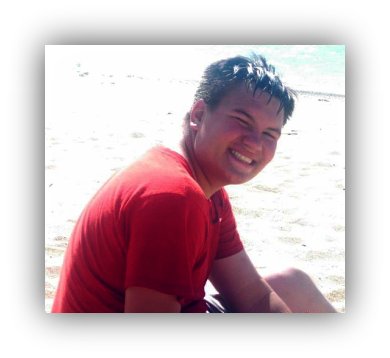 Homeschooling Highschool

Questions on homeschooling highschool?
Read this article on 7 Steps to prepare your homeschool student for highschool and beyond!
As a mom with high school students, I am right in the mist of preparing my children for their future! Follow along as I give some steps that helped my children and I to prepare for homeschooling high school.
Homeschool  High School Transcripts

I learned very quickly that a homeschool high school transcript was extremely important for each of my high school students. After much research and asking a lot of questions, I came up with why it is really important to keep a homeschool transcript.
Wondering how to make homeschool transcripts? Here is an easy step by step guide for creating a transcript is right here at your fingertips: Tips on Creating Your own Homeschool Transcripts. 
I gladly share these tips with you as well as a Free High School Transcript Template Download to create your own homeschool transcript for your student!
Understanding High School Homeschool Grades, GPAs, and Credits is important when putting together a transcript for the first time.

Homeschool High School Diplomas

It is important to give your children a high school diploma.
High school graduation is an important time in a students life with transitions to college or employment.
Homeschool Diplomas are more than a piece of paper. It's a right of passage into the adult world.
Plus, your children deserve the right to say "yes" on job applications that ask if they have a high school diploma!
Homeschool Electives

Homeschool electives are courses that help to supplement your child's highschool homeschooling.
Make sure you are familiarize yourself with many Homeschool Electives...ideas, resources, and lists of common electives.
Use the high school years to teach your teen life skills. Because homeschool electives are geared to your child's interest, choices should reflect to some degree your child's future plans.
College
Did you know students coming from a home school graduated college at a higher rate than their peers­—66.7 percent compared to 57.5 percent—and earned higher grade point averages along the way, according to a study that compared students at one doctoral university from 2004-2009?
Now days your high school student can get college credit easily in high school. Homeschool college while homeschooling high school is more and more looking like the best option to get that jump start in college.
Young adults now have a world of ways to earn a college diploma—from correspondence schools to online degrees and "college at home."
CLEP Tests

Do you want your highschool homeschooler to start college while in highschool and get a head start for his future AND save money? :) Try CLEP!

CLEP, a series of computer based tests that allow students to earn college credit, is the most widely accepted credit-by-examination program in the United States.
There are so many wonderful benefits to taking a CLEP test. My son Joshua is starting to study for these exams using many different types of CLEP study materials along side his high school curriculum.
Using these 5 simple steps to get started taking CLEP exams, will give you the confidence you need to help your child in his high school years.
With nine children in my home AND knowing that the price of college tuition continues to skyrocket...it makes sense for my children to take CLEP exams.
Although CLEP officially stands for "College Level Examination Program" I like the "Can Lower Education Payments" much better! :)
More High School Articles coming soon!

How to Pick Out Good Homeschool High School Curriculum
Online homeschool high school curriculum
Tips on affordable high school homeschooling
Mom teaching teens with confidence
High School Homeschool Guide to College
Homeschooling and Sports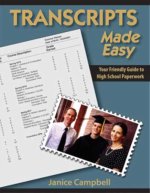 You know the time is coming when your homeschooled teen will need a transcript. "Transcripts Made Easy: The Homeschooler's Guide to High School Paperwork" is written for you! It's all you need to know about home school transcripts, high school diplomas, and simple record-keeping.
Return from Homeschool High School to Pros and Cons of Homeschooling