Advantage of Homeschooling

Wondering what is the advantage of homeschooling? More parents are making the decision to home educate their children. The question is why?
Are there real homeschooling benefits...OR...is this another one of the latest trends? Take a little time and read the following on the pros and cons of homeshooling to find out for yourself!
The Homeschooling Benefits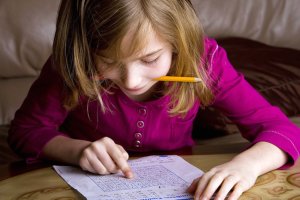 Benefits of Homeschooling - A mom's perspective on the benefits of homeschooling. An honest look from a mom on why she homeschools her nine children.
What are the Homeschooling Benefits? Being a homeschooling mom of nine lively children from newborn-17, has taught me a few ideas on why there is an advantage of Homeschooling.

Cost

The Cost of homeschooling a child compared to educating the child through the public school system is such a contrast in numbers that it is amazing! It is possible to keep the cost of homeschooling down without compromising quality education!
Is Cheap homeschooling possible? Although as a homeschool mom, the cost of homeschooling is cheaper than the government spends on each child, you, as the parent, you have to pay for your child's education out of your own pocket. This is difficult for most parents who live on a tight income. However, there are ways to keep the cost of homeschooling down and your pocketbook not feel so empty.
Children Love Homeschooling!

Benefits to homeschooling - Students from ages 5-18 tell why they think they like homeschooling. It's true!! Sometimes when we search for the benefits of homeschooling, we forget to ask other homeschooling students! Hey, kids really do love to homeschool!!

What do you like about Homeschooling?

Our family loves it...Why do you?
Share your Advantages of Homeschooling!
Do you have advantages of homeschooling you would like to share? I would love to hear them and post them for others to read!
What Other Visitors Have Said
Click below to see contributions from other visitors to this page...

I get to work closely with my husband!

One of my favorite things about homeschooling is the fact that my husband and I get to work very closely together to give our children a quality, Christian …
It's A Great Way To Teach Character! Not rated yet
I think that one of the best advantages of homeschooling, is the incredible opportunity it gives us to instill good character in our children. "Become …
If you are weighing the advantages of homeschooling, don't forget to look at the disadvantages of homeschooling as well. It is important to examine and understand all the negative effects of homeschooling before you get started.
Return from Advantage of Homeschooling to Pros and Cons of Homeschooling