The Disadvantages of Homeschooling

Are you struggling with the disadvantages of homeschooling? As a mother who is homeschooling right now, I can understand the frustrations and struggles with homeschooling.
Are there disadvantages of homeschooling? Of course there are!! As with anything a person trys, there will always be advantages and disadvantages. To be completely honest...homeschooling is hard!

Top 10 Disadvantages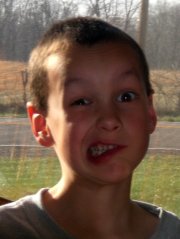 1. Teaching your children five days a week, can seem like you never get a break from the children. Check out my guidelines for a great Homeschool Schedule! It is important to make sure you have time for yourself and school continues to flow smoothly!!
2. If your children are currently in the public school system, homeschooling can seem like you are spending more money than you're used to on your children's' education. But does it have to be expensive? It is possible to have affordable homeschooling!!! Remember you are investing in her future!
3.Do homeschoolers have a socialization problem? Some people argue that there are social disadvantages of homeschooling.
4. Learning to be patient when your child is not getting the new concept, is often difficult...take a deep breath and start over. You can teach; and your child can learn!
5. One person has to give up that second income and be at home. Homeschooling means one parent has to be home. We have lived on one income ever since my husband and I got married. Although is it can be hard, with careful budgeting and menu planning, ones income can be managed!
6. No matter what method of homeschooling you choose, it still takes time. I have found teaching to be a lot of work, yet the rewards far outweigh the negative effects of homeschooling!
7. Constantly justifying why you are homeschooling can be frustrating, yet it can be a perfect opportunity to share the pros and cons of homeschooling with people. I have my reasons all ready for that curious person and a ready smile. It works almost every time!
8. Feeling overwhelmed on how to even start homeschooling. I remember before I began how scared and overwhelmed...I still get overwhelmed!! :)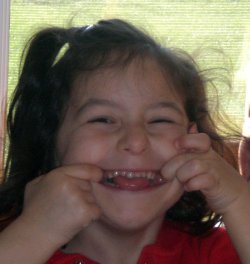 9. Teaching a large age range is personally one of the more difficult areas for me...

10. Finding the time to clean and manage the house. Check out how I have set up a chore schedule and organized our home to help the household run more smooth.
More Disadvantages of Homeschooling
Articles

Homeschooling is hard… There are real negative effects of homeschooling. Anyone that says otherwise has either never homeschooled or lives in a magical world where nothing ever goes wrong and the children always behave perfectly!
Share your Disadvantages!
Do you have any disadvantages or frustrations you have experienced?
Share your biggest problems and how you overcame them!
What Other Visitors Have Said
Click below to see contributions from other visitors to this page...

Return from Disadvantages of Homeschooling to Pros and Cons of Homeschooling