Homeschool Scheduling Charts and Resources

Homeschool scheduling can seem like a HUGE task, yet, with a little planning you can use these great tips, resources and free printables to create the perfect homeschool schedule for your family.
One of the most consistent themes I hear from talking to other homeschooling moms is struggling with trying to keep up on their house load and "do school" at the same time.
Because I have such a large family and am homeschooling 8 out of nine of my children, and because I sometimes feel as If I really am going crazy...
If I am not already! Ha! Ha!...
I have created these forms, charts, and schedules out of my own need to "get organized'! :)
So...follow along and "Get organized"!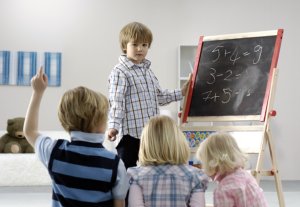 How To Set up A Schedule

I found out after homeschooling my 8 children these many years, that I do not have to follow the public school schedule! It can be whatever works for my family.
Create a homeschool daily schedule that is right for YOUR family: These are great ideas for the annual, monthly, weekly and daily homeschooling schedules.
Each homeschool mom needs to learn How to set up a homeschool schedule and personalize her own. Each home should have their own specific, practical working schedule that works just for your particular home.
Homeschool Tips, Charts, and Examples

Take a peak into our crazy Family Homeschooling Chart Schedule and look at our schedule this year! It will hopefully prove to be a either a success...or...a Zoo!! For those of you who want a peak into my schedule...
Examples of Schedules: Have you found a great way to stay organized and not go crazy! :) What works well for your family's dynamic? Share your Schedule or OR...read examples of other family's schedules!

Free Homeschool Printables Charts

Free Printable Homeschool Forms and Charts : Here we have some unique printable homeschool forms to help you homeschool. Monthly, weekly,and daily homeschooling schedules; great printable homeschool forms for creating and organizing your homeschool schedule!
Homeschool Record Keeping: Creative homeschool record keeping ideas, free download-able grading sheets, and practical homeschool record keeping check list. Homeschool Record keeping does not have to be overwhelming! However, no one told me that when I first started homeschooling!
Chore Schedules

Printable Chore Schedules: The best tips for a chore schedule, free download-able household chores checklist for age appropriate chores.
Keeping the house running efficiently can be a problem, especially if you are homeschooling. If every member of the family works together, following a chore schedule, life can run a little smoother!
Preschool Schedules

Example of Preschool Daily Schedule: Great tips on homeschooling preschool and unique homeschooling preschool curriculum. When daily routines, mealtimes, nap times, learning times, and the dinner are around the same time every day, life can seem a little less complicated.
ENJOY THE JOURNEY!!
Cassandra (Mom of nine)
What do you do in your family to stay organized? If you are like me, you are always coming up with something new to try!
Have you found a homeschool schedule that works for your family?

Can you share your homeschooling schedule?
Do you have a great homeschooling schedule that works for you? Share it!
Other Great Homeschooling Schedule Examples!
Click below to see contributions from other visitors to this page...

Love My Schedule! Not rated yet
There's a lot of great advice here! Our family uses the Love My Schedule system. It's a magnetic wet erase schedule that I keep on the fridge. I don't …
Return from Homeschool Scheduling to Pros and Cons of Homeschooling