Affordable Home Schooling
 Is Possible

Purchasing affordable home schooling curriculum can seem like an impossible task! Hey!! We have 10 children...I should know!! :)
Affordable home schooling tips and resources can help you keep the cost of homeschooling low, and still enjoy the advantages of homeschooling a quality education.
With the majority of homeschooling families living on one income and teaching more than one child, it can make homeschooling seen expensive.
But does it have to be expensive?
Follow these timeless tip that worked for our family to help keep the cost down and your pocket book happy!!
Affordable Home Schooling Tips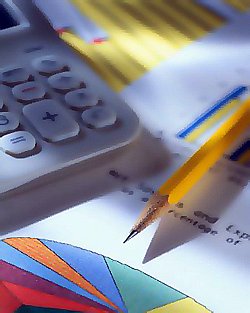 Join a Homeschool Group

Homeschool groups can provide support, group learning,and social opportunities for homeschooled children and their parents.
One church group offered several classes taught by parents with an expertise on that particular subject. For instance, one mother taught biology once a week, while another taught Spanish.
Other groups are purely for social, like getting together once a week for sports activities.
One other type of group I know has orchestra and choir opportunities.
Some groups are church-sponsored, while others are independent. Because most groups do not advertise on line, the best way to find out about local groups is by asking fellow homeschoolers. whether you join or not is up to you...that is the freedom of homeschooling.
Join a Co-op

School districts get volume discounts because they obviously buy more quantity, by pooling the purchasing power of many people, homeschool co-ops are able to get the same discounts that schools get.
Sometimes Co-ops can get 20-40 percent discounts...the key is volume...the more homeschoolers join, the more discount available...the more affordable home schooling! An example is Home Buyers Co-op.
Use Your Local Library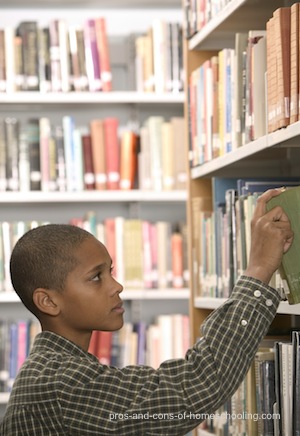 According to a 2003 study by the National Center for Education Statistics (NCES), when homeschoolers were asked about their primary source of books and curriculum, 78 percent named their public library.
I personally like to get science and history documentaries to supplement my children's curriculum...sometimes a picture is worth a thousand words.
My children LOVE to read which is an asset when homeschooling. Reading historical fiction books is a great way for your child to learn more about the time period they are studying.
Use the Internet

Use Technology...the iPad and iPod

If you can be creative and supplement your curriculum with free or low cost material, you not only have affordable home schooling, but you will also have children who are having a great time learning!
Return from Affordable Home Schooling To Advantage of Homeschooling

Return from Affordable Home Schooling To Pros and Cons of Homeschooling