Homeschooling Statistics
Homeschooling statistics, are they important?
Did you know that in 2003, 2.2 percent of all student - about 1,096,000 - were homeschooled, up from 1.7 percent of students (850,000) in 1999?
Do you know the statistics on each of these families? I have researched these to help keep you informed.
This web page has information on homeschooling vs public school; number of students homeschooled, comparing homeschooling families with those of public and private school students, the statistics on violence in our public schools...
This may help to convince some people that this method of teaching is beneficial for some students as it is for our nine children!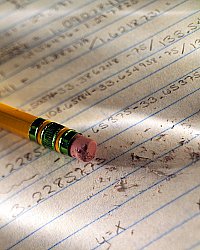 << >>
---
Return from Homeschooling Statistics to Pros and Con of Homeschooling