Alpha Omega Lifepacs
Curriculum Reviews

Alpha Omega Lifepacs is a excellent Christian homeschool curriculum for grades K-12.
Reading these Lifepac reviews will help you make a well informed decision whether you want to use this homeschool curriculum.
I have use some of the Alpha Omega Publications curriculum and really love each of the many resources this company offers.

Quoting from Alpha Omega LIFEPAC:
Designed by a team of accomplished educators with years of classroom experience, LIFEPAC is based on the principle of mastery learning.
Students master content in each unit worktext before progressing to the next.
Ten LIFEPAC worktexts provide one full year of learning content per grade level; individual worktexts can also be used as supplemental material.
In addition, you can mix and match subjects or grade level worktexts to personalize your student's curriculum content. Individual worktexts take approximately 3 to 4 weeks to complete..
Included in the Alpha Omega Lifepacs:

Consumable work text homeschool curriculum.
Interesting lessons and activities.

The work books are full color that help keep the child's attention.
Bible-based content for grades K-12.
Scripture passages are integrated throughout work texts to help students connect daily learning to biblical truth.
The 5 subjects sets cost from $250-$330 dollars.
The 5 basic subjects include Language Arts, Bible, Science, History and Geography, and Math.
Individual subject kits can cost as low as $35-$45 dollars.
Available at many education stores.
Parents can easily track progress with self-tests and teacher checkpoints.
The little workbooks are easy to save (don't take up a lot of space) and can provide a great paper trail of your child's work just in case you ever need it.
All the information for the year is separated into 10 individual booklets. One booklet for each month of the school year. It keeps the child on target and provides them with a steady curriculum from start to finish.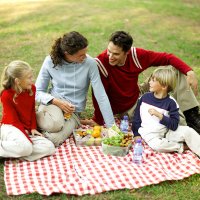 Each packet comes with a teacher's manual.
All the tests are in the children books.
For both seventh and eighth grades there are also optional DVDs (7th Grade Science Experiments DVD and 7th Grade Science Experiments DVD).
Lifepacs are designed to be used independently by students for most of the course work, but they do require some teacher interaction as directed by the teacher handbook that comes in the boxed set for each course.
Lifepacs use the 'mastery' principle - student completely masters one concept before moving on to the next.
Lifepac is a perfect choice for those looking to use Switched On Schoolhouse (SOS) but who's children are not yet up to Grade 3. You can start your kids on Lifepac, and then move to SOS when your children are old enough.
Tell us why you like Alpha Omega Lifepac. We want to hear from you.
Do want a discount?

Get 10% Off Alpha Omega's Home Education Products For Grades K-12! Use Coupon Code "SAVEBIG" during checkout!
Share Your Review
Help others with your review of Lifepacs
Please include the following information to help your review... just copy and paste in to your review.

Product:
Subject:
Levels Used:
Dates Used:
Pros:
Cons:
Other Great Lifepac Reviews
Click below to see reviews from other visitors to this page...

Question AOP VS Masterbooks VS CLE Not rated yet
CLE and AOP seem very similar. Can someone who has used both give me an opinion? I heard CLE has GREAT math... but AOP is mastery whereas CLE is spiral …
Lifepac 9 mathematics Not rated yet
I have a great concern for my kid as for the grading isn't the best he can get one question wrong and cost him 6points
Back to Alpha Omega Publications

Return from Alpha Omega Lifepacs to Homeschool Curriculum Reviews

Return from Alpha Omega Lifepacs to Pros and Cons of Homeschooling