Horizons Homeschool Curriculum

Designed with fast-paced lessons, Horizons uses a spiral learning method to help your student master concepts through the process of introduction, review, and reinforcement.

This learning method allows students to quickly grasp difficult concepts in a colorful, motivating format.

Available in grades PreK-12, Horizons has a precise curriculum structure and six core subjects, plus the preschool course.

Preschool 3 and 4

Horizons Preschool for Three's is a 40-week program for three-year-olds that teaches  pre-reading, numbers, language, and school readiness.
Horizons Preschool is for four-year-olds getting ready for kindergarten with 180 lessons in social studies, language arts, math, phonics, and science.
Horizons Math
Horizons Math is for grades K-8 that uses manipulatives, memorization, and drill.

Fundamental concepts learned in earlier units are reviewed to make sure the child masters the consepts.
It covers Numbers, Order, and Value; Addition and Subtraction; Ratios, Measurement, and Decimals; Fractions and Comparison; Equations, Colors, and Geometry; Graphs, Estimation, and Solving; Multiplication and Division; Linear and Quadratic Equations; Radical Expressions; Monomials and Polynomials; and Functions.
Penmanship
Horizon Penmanship is for grades 1-5 and teaches letter formation, spacing, and capitalization.

Using Bible verses is brings Bible truths into practical, easy-to-follow lessons.

Phonics and Reading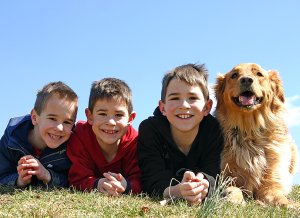 For grades K-3, Horizons Phonics and Reading is a phonetic-based word-recognition and early reading program.
The seven major themes covered are phonemic awareness, phonics, fluency, vocabulary, text comprehension, spelling, and penmanship.
Spelling and Vocabulary

For grades 1-3rd grade and  is a phonics-based and new spelling words are introduced  with exciting activities and word puzzles.
Each grade has a student dictionary to help teach vocabulary skills. s a main subject.
Pros Of Horizon

Brightly illustrated, engaging workbook with removable pages.
Filled with consumable lessons and hands-on activities.
Easy-to-use teacher's guides with daily planners, lesson schedules, and clear objectives.
The Bible and Christian living is integrated into all subjects.
Perfect for hands-on learning
Available in grades PreK-12
Six core subjects, Health, Math, Penmanship, Phonics and reading, PE, Spelling and Vocabulary.
K-2nd offer all 6 individual core subjects: Health, Math, Penmanship, Phonics and reading, PE, Spelling and Vocabulary.
3rd-5th offer Math, Penmanship, Health and PE
6th offers math, Health and PE only
7-12 offers PE and Health
They have individual products that can be a helpful supplement to the homeschool family.
The biggest product sold is the Horizon Math curriculum.
Cons of Horizons

Some parents dislike Horizons' constant review of old material.
Some parents do not like to have to purchase the teachers manual in the early grades because the material is so easy to teach and it costs a  significant money.
This is not a full K-12 Curriculum.
Share Your Review
Help others with your review of Horizans Homeschool
Please include the following information to help your review... just copy and paste in to your review.

Product:

Subject:

Levels Used:

Dates Used:

Pros:

Cons:
Back to Alpha Omega Publications

Return to Homeschool Curriculum Reviews

Return from Horizons Homeschool to Pros and Cons of Homeschooling