Statistics Homeschooling:
What are the statistics homeschooling? Are there concerns about violence, drugs, and negative peer pressure in our public schools?
As a homeschooling mom, I have the freedom to protect my children from these negative influences. The statistics homeschooling vs public schools environment are amazing!

How Many Homeschool in the United States?
In the spring of 2007, about 1.5 million, or 2.9% of all school-age children, were homeschooled in the United States, an increase from both 1999 and 2003.
According to the Department of Education in 2007 homeschooling parents gave many different reasons for homeschooling their children.
a desire to provide religious or moral instruction (36% of students)
a concern about the school environment (such as safety, drugs, or negative peer pressure) (21%).
A dissatisfaction with academic instruction (17%).
"Other reasons" including family time, finances, travel, and distance (14%).
Parents of about 7% of homeschooled students cited the desire to provide their child with a nontraditional approach to education as the most important reason for homeschooling.
The parents of another 6% of students cited a child's health problems or special needs.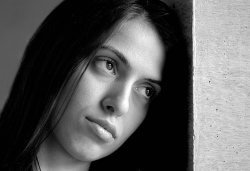 How Bad is the Crime in Our Public Schools?
Another Department of Education Survey showed the following:
Violence and Crime at School - In 1999-2000, 20 percent of all public schools experienced one or more serious violent crimes such as rape, sexual assault, robbery, and aggravated assault. Seventy-one percent of public schools reported violent incidents and 46 percent reported thefts.
Violent Deaths at School - From July 1, 1999, through June 30, 2000, there were 32 school-associated violent deaths in the United States.Twenty-four of these violent deaths were homicides and 8 were suicides. Sixteen of the 24 school-associated homicides involved school-aged children.
Nonfatal Student Victimization - In all survey years from 1993 to 2003, 7-9 percent of students reported being threatened or injured with a weapon such as a gun, knife, or club on school property in the preceding 12 months.
School Environment - In 2003, 21 percent of students ages 12-18 reported that street gangs were present at their schools
Students in urban schools were the most likely to report the presence of street gangs at their school (31 percent), followed by suburban students and rural students, who were the least likely to do so (18 and 12 percent, respectively).

<<>>